Who We Are
Foam Riders are a rock band from Livermore, California, playing music that spans the past 6 decades of rock and roll, including many of thier own compositions. We are available for booking at wineries, restaurants, wine & beer bars, parties, weddings and many other events. We play predominantly hit songs from the 80s & 90s, with our hard-rock spin on them. Please contact us for booking information.
History
Originally, Rob and Greg were part a large group of guys (mostly from Livermore, CA) who got together on St. Patrick's Day 2014, at a 'jam session' organized by a mutual friend. Then, a couple of weeks later, Richard and Doug joined in on what had now become a weekly 'Jam Night'. The guys generally showed up each week with a few songs (covers and/or originals) that they'd like to jam to. The song list built up rather quickly, and within 3 months, they had booked their first gig.
They spent the rest of 2014 and the first part of 2015 playing 2-3 live gigs per month, trying to hone their performance and set list. Then, in May of 2015, the guys got their first opportunity to play to a much larger crowd, at the Livermore Valley Wine Festival. It was a huge step to go from playing for small groups of winery customers to playing on a large, public stage. The performance went off without a hitch, and, subsequently, they were asked to play at the season's first Thirsty Thursday event at the Livermore Farmer's Market. Another great opportunity, in front of a new, large group of people, and another fantastic performance by the guys.
Since then, the band has played at many venues in and around Livermore, and the East Bay, as well as providing music at multiple weddings.
In 2016, the band again played at the Livermore Wine Country Festival, and opened the Thirsty Thursday season, as the very first band to play on the new Rotary Bandstand at Livermore's Carnegie Park. They also provided the evening entertainment for the 2016 Livermore edition of the Relay for Life, benefitting cancer-fighting, at Livermore High School.
In 2017, the Foam Riders again be played the Livermore Relay for Life, to benefit cancer research, as well as appearing at McGrail Vineyards and some private parties.
In 2018, the Foam Riders played numerous times at Inc 82 Brewing, and Retro Junkie, as well as many dates at local wineries and private parties. We also returned to the Livermore Wine Country Festival, and had multiple dates at Thirsty Thursday, in Livermore. We also added our wonderful backup singer, Lynn Buskard, to the band.
2019 began with the Foam Riders becoming the first rock band to play Maverick's Country Bar in Pleasanton. By the end of the year, we had played more gigs than in any previous year. The future looked incredibly bright.
2020 started out looking like it was going to be the best year in the band's history, but, we all know what happened in March. Fortunately, we were able to perform some live streams, during the lockdown, and resume playing, as soon as the stay-at-home orders were lifted, in June. Then, we played nearly every weekend from August through to the second lockdown, in November. Many at new venues to the band. Though it was not the year we had hoped for, back in February, it still turned out to be a pretty good year for the band. In addition to the aforementioned issues, we also had some personnel changes in 2020. Our bass player, and one of the founding members of the band, left, and was replaced by the incredible Kevin Beers. Also, our drummer, Jonathan Wilson, went on sabbatical, due to the pandemic. He was replaced (albeit, temporarily) by Joe Lee. A guy with so much energy that we call him "Animal." He brought a new energy, and a quest to add new songs to the set list. In fact, our 2021 dates have at least 35% different songs than just a year prior, many due to Joe's willingness to try anything we throw at him.
Once the second lockdown lifted, in early 2021, the band immediately resumed performing. We have been booked at a number of new-to-us venues, and are currently in the middle of one of the busiest calendars we've ever had, being booked every weekend until mid-summer, most of those being multiple bookings, per weekend.
Please see the Upcoming page to see where we will be playing, next.
The Story of the Foam Riders Name
In the early days of playing together, the guys jokingly came up with some funny names for the 'band' that they were unknowingly starting. One day, in a group text, one of the guys hit some random emojis on his phone (see the conversation here). Rob jokingly said 'Suds Surfers', but that was quickly replaced by the suggestion of 'Foam Riders'. Foam Riders become the code-name for the band, while they continued to practice together. On the morning of their first gig (August 31, 2014), they realized they didn't have a band name. So, with no one suggesting anything better, Foam Riders became the official name of the band.
The Guys
Rob Nordvik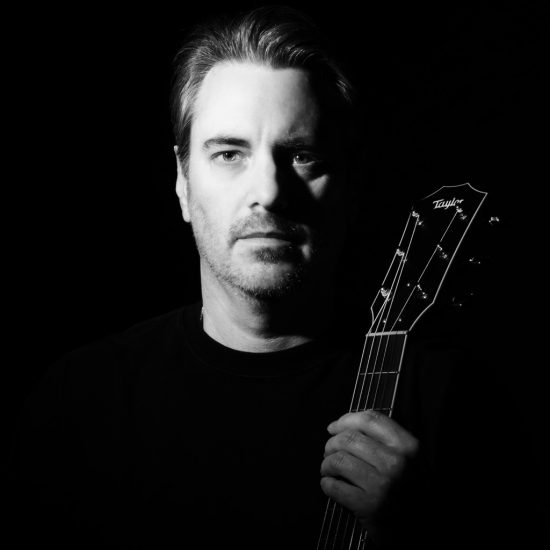 Rob Nordvik began playing guitar on an old nylon string acoustic guitar, that his uncle's girlfriend gave him when he was about 10 years old. He immediately strung it with steel strings and destroyed it. Shortly after that, he got a proper electric guitar and tried to learn to play. However, once high school came around, he spent more time working on his classic Mustangs, and less with music. But, in 1989, he hooked up with another car buff, who also played guitar, and they started playing and writing music together. Though the music never really left the confines of Rob's home, the exercise spurred his creative juices. Over the next few years, he wrote quite a few more songs, though the majority of them were corny 'young love' songs. Luckily, his very first song has survived, to maintain a position in the Foam Riders repertoire, to this day.
When it comes to vocals, Rob's earliest memories include singing cowboy songs with his grandfather, starting at around 3-4 years old. Though never formally trained, he spent many a day, singing along to his favorite songs (mostly in his car). When the Foam Riders first assembled, he had never sang in front of anyone in his life (other than his grandfather). Since the band had a bunch of guitarists, but was in need of a lead vocalist, he gravitated more towards filling that position, and has tried his best to do his heroes justice.
Doug Roberts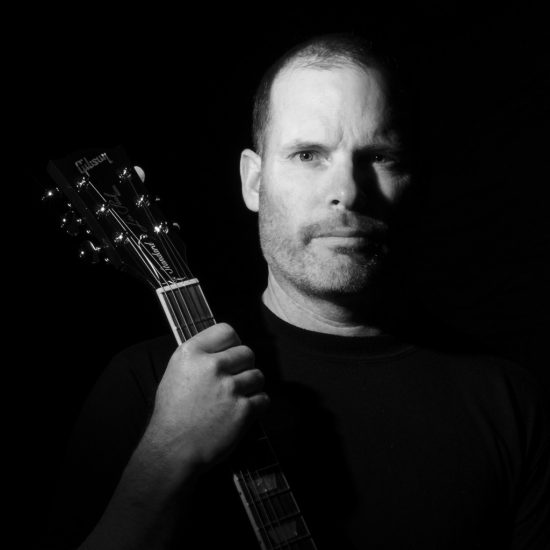 Doug Roberts learned to play guitar last year, and has been diligently studying the techniques of such greats as "Milli Vanilli" and "The Monkeys". Doug has written several original songs for the Foam Riders based on his struggles heading "West" at an early age in a covered wagon. Outside of music Doug enjoys watching international Curling competitions, and is a big fan of 1966 Bronze Medal Curler Bruce Roberts (no relation). Doug also likes piña coladas and getting caught in the rain.
Greg Yim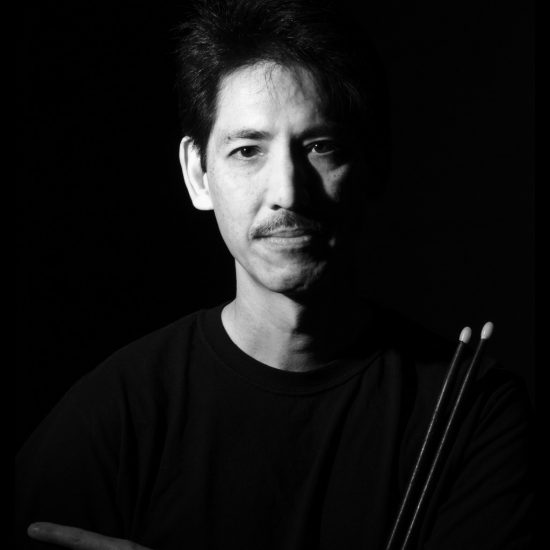 Greg Yim has been playing drums for the past 9 years, studying with Bay Area musicians Andrew Griffin, Alan Hall, and Glenn Richman, and gigging with local bands the Jukebox 50, and Make Jazz Quartet.
Greg has also been playing guitar since high school, though not much during the past 6 or 7 years. He played guitar in several pop-rock cover bands, and recorded three original songs in 1999. He also played rhythm and lead guitar with the Julia Lau Band from 2003 through 2009, appearing on her 2006 independent album "In the Wildflowers and Weeds".
Currently, Greg is playing lead guitar with the Foam Riders.